911 Dispatcher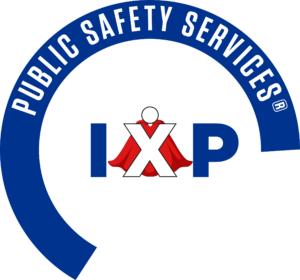 Together, We Can Make a World of Difference.
We know that heroes come in all shapes, sizes, and colors. Call it the X-Factor, our superpower. People are at the center of our business; our legacy is you.
For decades we've harnessed our team's powers for good; to speak with action and urgency for those in harm's way. We are committed to building safer, more inclusive communities for all of us to share.
We admire those that excel in the face of adversity, exhibit empathy, and display strength and courage in character. At IXP, we celebrate our diversity and the collective difference we make as one team.
Join us. Together, we make heroes.
Position Overview:
To learn more about the experience of working at IXP directly from our employees click here to choose a video from our "About Me at IXP" series!
Hourly Rate: $23.00 – $28.00
Salary Rate: $52,762.00 – $64,232.00
This position is responsible for receiving emergency and non-emergency calls for service over the telephone and by other means, employing appropriate call screening protocols, and responding to those calls by dispatching the appropriate public safety resources.  This position is responsible for interaction with other public safety dispatch centers in the answering and transferring of calls and incident information, and for maintaining communications with field personnel in law enforcement, fire and EMS agencies.  This position is required to respond appropriately to requests for services and information from field personnel. The Telecommunicator will report directly to the Center Manager.
Essential Functions & Responsibilities
Processes incoming and outgoing emergency and non-emergency telephone calls, ensuring agency policy, procedures and goals are met.
Dispatches and communicates with law enforcement, fire and EMS units, ensuring agency policy, procedures and goals are met.
Provides Manager with input regarding policies and procedures pertaining to the operation of the communications center.
Coordinates with Manager to implement changes in Center procedures.
Speaks English clearly and verbally communicates effectively.
Works effectively and calmly in a high stress environment.
Maintains familiarity with the general geography of the communities served.
Meets all training requirements of the Center.
Participates in available professional development for center staff.
Communicates in a positive manner with Manager and other center staff.
Reports commendable performance or deficiencies or liability issues to Manager in a timely manner.
Required knowledge/skills
Knowledge of accepted call handling practices for public safety call takers with an emphasis on professionalism and high level of customer service.
Familiarity with principles and practices of radio communications as well as the proper policies and procedures used in public safety dispatching with an emphasis on professionalism and high level of customer service.
Knowledge of all aspects of operations of a public safety communications center.
Communication facilities, equipment and management practices as they pertain to the operation of a public safety communications center.
Technology systems utilized by a public safety communications center.
Operational needs of public safety responders for law enforcement, fire and EMS.
Agency's geographical service areas and relationship/location of public safety responders.
Practical working knowledge in public safety communications.
Requirements
Successfully complete a myriad of training initiatives and certifications for call receiving and dispatching.
Learn to operate a variety of technology including contemporary computer, radio and telephone systems.
Work independently with minimal supervision.
Work in an environment where multiple activities are routinely underway that influence the performance of the duties assigned.
Coordinate multiple priorities and competing demands on time and multi-tasking.
Simultaneously process information from multiple sources (verbal, text, and video) and keep information clear.
Quickly and accurately recall information, specifically names, numbers and details.
Make appropriate decisions based on minimal information.
Deal with sensitive information in a discreet and professional manner.
Follow prescribed rules, regulations and procedures.
Recall details and record information/numbers quickly and correctly.
Communicate effectively and professionally, both orally and in writing.
Work collaboratively and cooperatively with co-workers and personnel from customer agencies.
Be able to work in a shift-work environment with variable hours of work and schedule over the course of typical work year.
Present ideas and recommendations in a clear and concise manner.
Be reliable, and highly dependable in reporting for work on time and as scheduled, on a consistent basis.
Be available for overtime as needed.
Qualifications and Skills
High School Diploma (or equivalent)
Two (2) years of proven paid experience in public safety communications (preferred)
Three (3) years general work experience.
Bi-lingual preferred.
Any military or armed forces experience must be in commanding control or communications.
Must complete/have completed:
Criminal Justice Information System (CJIS) Terminal Operator Certification
Emergency Medical Dispatch (EMD) Certification through the National Academies of Emergency Dispatch (NAED)
Emergency Fire Dispatch (EFD) Certification through the National Academies of Emergency Dispatch (NAED)
Emergency Telecommunicator Certification (ETC) through the National Academies of Emergency Dispatch (NAED)
General police, fire and EMS operations training
Cardio Pulmonary Resuscitation (CPR)
Work Environment
Shift work environment where hours of work will be driven by the call volume demands of the agency rather than convenience of the staff.
Call back and overtime required
24/7 operations with work scheduled on days others consider holidays.
Work performed at a stationary work station.
Occasionally will need to handle hostile or abusive callers in a professional manner.
Must be able to perform under pressure and in a stressful environment
Physical Demands
Dexterity of hands and fingers to operate personal computers.
Sitting for extended periods of time working at computer keyboards, monitoring a variety of public safety communications systems, completing documentation required of operations.
Vision, specifically to include up close, distance, color and peripheral; depth perception and ability to adjust focus.
Hearing and speaking to exchange information with emergency callers and public safety personnel.