Consultant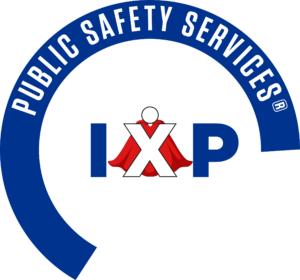 Together, We Can Make a World of Difference.
We know that heroes come in all shapes, sizes, and colors. Call it the X-Factor, our superpower. People are at the center of our business; our legacy is you.
For decades we've harnessed our team's powers for good; to speak with action and urgency for those in harm's way. We are committed to building safer, more inclusive communities for all of us to share.
We admire those that excel in the face of adversity, exhibit empathy, and display strength and courage in character. At IXP, we celebrate our diversity and the collective difference we make as one team.
Join us. Together, we make heroes.
Position Overview:
Salary commensurate with experience
Relocation may be optional
IXP's consultants utilize their emergency communications skills and industry experience to assist our clients to solve complex challenges. Work includes: developing governance models for communications centers and systems; conducting financial analysis and long-range financial planning; developing operational and staffing models; developing technology strategies adapted to operational needs, and advising on facility configurations and characteristics to support effective and sustainable operations.  IXP's consultants work onsite and remotely with our clients, collaborate with other project team professionals, and maintain team collaborations across multiple projects and time zones. The person that fills this position will report to IXP's Director of Public Safety Consulting.
Essential Functions & Responsibilities:
Ability to work independently, balancing multiple projects or priorities, and with limited direction by a Supervisor, while also assuring that the Supervisor has visibility to the progress being made on assigned responsibilities.
Ability to adhere to project schedules and performance expectations across multiple projects and assignments.
Ability to work onsite with clients at emergency communications centers, as part of a team or independently, to gather organizational, operational, performance, and technical information utilizing a collaborative style of interaction.
Ability to synthesize the information gathered from clients into information packages and briefings that allow them to make well-informed decisions for their current and future operations.
Ability to organize complex information into written reports and briefing documents for presentation to clients. This includes the ability to communicate complex concepts and data in easy-to-understand text and/or text with graphics.
Ability to learn new techniques or technologies and apply them to assigned work.
Qualifications and Skills:
At least 10 years of industry experience in the Emergency Communication Center domain, for example as a Dispatch Supervisor (or higher) or in a lead technology role such as Tech Systems Manager for an Emergency Communication Center.
Bachelor's degree related to Emergency Communication, Government, or Business-related courses of study preferred. Will consider advanced Emergency Communications training such as APCO or NENA management-level programs as a substitute for incomplete Bachelor-level education.
Experience from the private sector side of Emergency Communication Center work, such as five or more years at an Emergency Communication Center, progressing to a CAD, RMS, or similar vendor, and supported system implementations at Emergency Communication Centers as a member of a Project Lead/Manager.
Experience in developing written analyses and recommendations on complex operational or technical topics. This doesn't need to be "consulting" experience, it could be in their role as a team member or manager in an organization where they needed to digest a body of information, distill it into a set of written materials, make specific recommendations based on the analysis, and making presentations of this work in front of others.
NENA, APCO, NFPA, IAED, IACP, IAFC, or affiliations with similar organizations.
Ability to travel and work at client sites.
Proficient with Microsoft Office applications (Word, Excel, PowerPoint, Outlook, and Teams).
Experience working with Microsoft Project or other project management software would be desirable.
PMP Certification is preferred, and IXP will expect and support the completion of PMP certification as early as possible after hiring.
Physical Demands:
Sitting for extended periods of time while working at a computer.
Must be able to get up and sit down.
Must have good vision, specifically to include up close, distance, color, and peripheral; depth perception and ability to adjust focus.
Must be able to hear and speak clearly
Must have reliable transportation.
Must be able to lift up to 15 lbs
#IND1